Kenya Hara // noiz原研哉 // noiz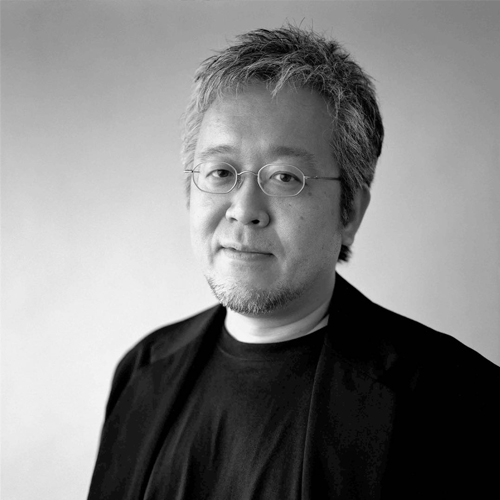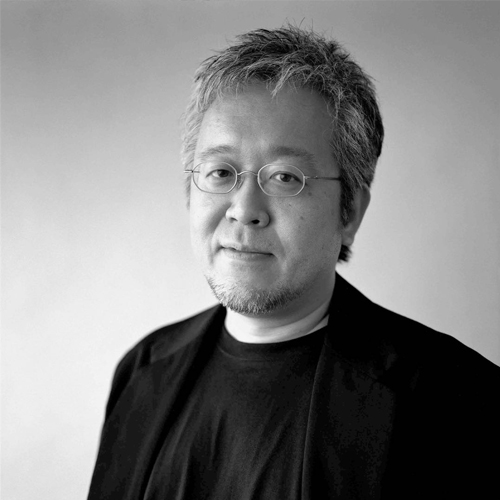 原研哉現為日本設計中心董事長、無印良品藝術總監
Kenya Hara is now the Chairman of Nippon Design Center, Inc. and artistic director of MUJI
這裡是地下停車場中唯一可以射入自然光的地方,微暗的地下空間與灑落在地面的自然光之間形成鮮明的反差,給人留下深刻印象。而自然光又會隨著當天天氣、到訪時間,以及雲的狀態和風的動向時刻變化這個作品就是通過特殊排列的百葉板讓人視覺體驗這種特有「光」的裝置。
This is the only place in the parking lot where natural light shines through. The dim underground space and the sunlight sprinkled on the ground create a strong contrast, leaving the viewers a profound impression. As natural light changes in accordance with weather, time, and wind, the special-designed shutters invite viewers to visually experience the unique "light" installation.
排為三列的白色百葉板,每片百葉板緩緩旋轉,同時又連續排列在一起,透過各百葉板間的週期錯位以及摩爾紋演繹出獨特的視覺效果。儘管通過百葉板的角度變化營造視覺效果的創意是基於原研哉在利用百葉板進行作品創作的多年經驗,但是具體的角度設定,百葉板的數量以及角度變化等詳細驗證和具體實施卻全部憑藉於NOIZ的設計實力。
The white shutters, organized in three lines, spin together slowly. Special visual effects are created with scheduled misalignments and Moiré patterns of the shutters. Though the idea of changing shutter angles to develop visual effects was originated from Kenya Hara's years of experience, the exact setting of angles, the number of shutters, the variation and implementation were all thanks to the design of NOIZ.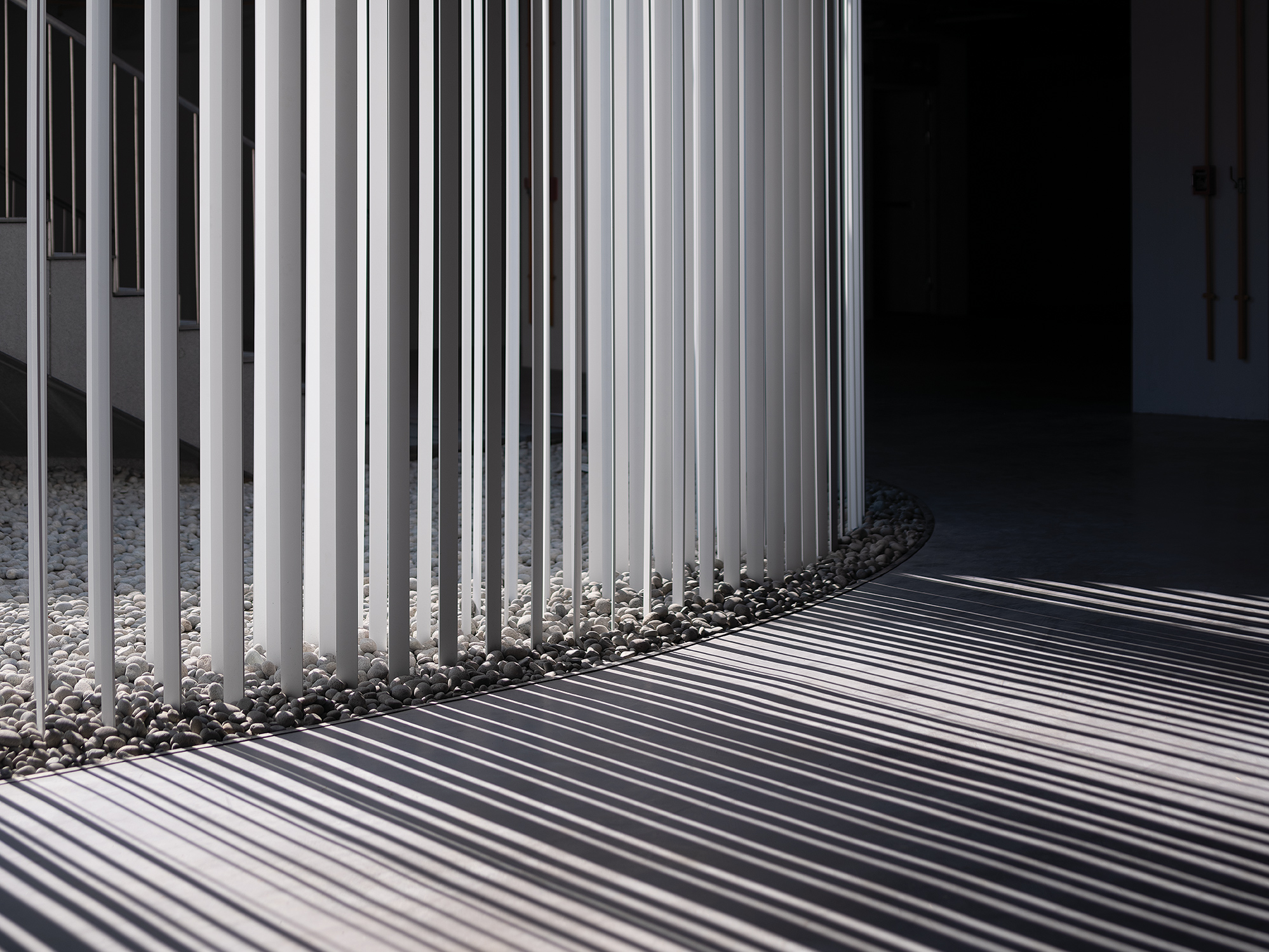 將上述百葉板數量及其排列和轉數作為變數,通過算法設計,從無數的選項中挑出效果最佳圖案。將百葉板設計為從起始點到終點歷經7次自轉,隨觀看角度而變化的疏密感,以及自然光亮度的層次交織複合,彼此作用,最終獲得了一種不可思議的氛圍效果。
By making the number of shutters, permutations, and revolution variables, the artists selected the best pattern through algorithm design. As the shutters rotate 7 times from the beginning to the end, accompanied by the variation of density by different viewing angles and the interweaving of natural light, it creates an incredible atmosphere.
在方案的驗證過程中,透過充分利用遊戲引擎的實時可視化技術,實現了逼真的視覺效果和極具真實感的氛圍,此外,臨近施工配合在現場實施的3D掃描測定結果敲定最終設計方案,對僅憑圖紙信息無法判定的施工誤差也事先做出預案,由此精準再現出預期的現場效果。
During the verification process, the artists adopted the technology of real-time visualization for game engines, which contributed to vivid visual effects and realistic atmosphere. In addition, with the 3D scanning performed ahead of the construction, the artists were able to finalize the ultimate design and pre-plan for construction errors, which could not be solely determined from drawing information. With all the preparations, they accurately reproduced their desired effects.
隨著參觀者環步周邊時的視角變化,忽而感覺作品的存在感瞬間消失,旋即透出深處的景象;忽而成面立現眼前,對灑射來的光或傳遞,或遮掩。不僅如此,百葉板間產生的摩爾紋隨視角的移動不斷變化,還為觀者營造出極富動感的體驗。
As the viewers move around the artwork, they will observe the lights' sudden disappearance and reappearance. Moreover, the Moiré pattern of the shutters varies with different perspectives, giving the audience a dynamic experience.
相信自然光的變化與觀者行動演繹出的「光」的體驗一定會給單調枯燥的地下停車場空間打造出專屬於臺南市美術館的標誌性存在感。
The "light" experience created by the movement of viewers and the variation of natural light surely gives the underground parking lot an iconic presence at Tainan Art Museum.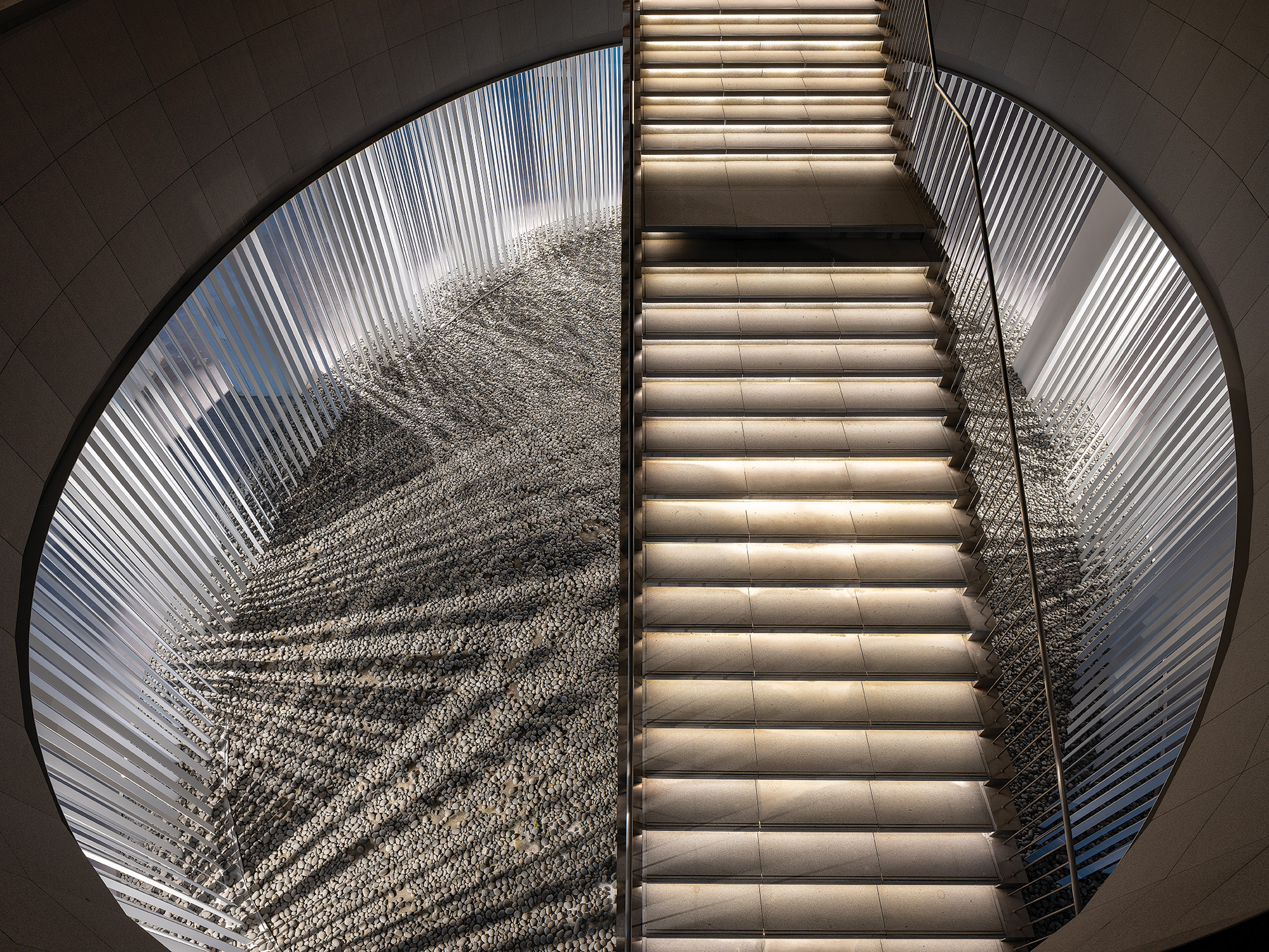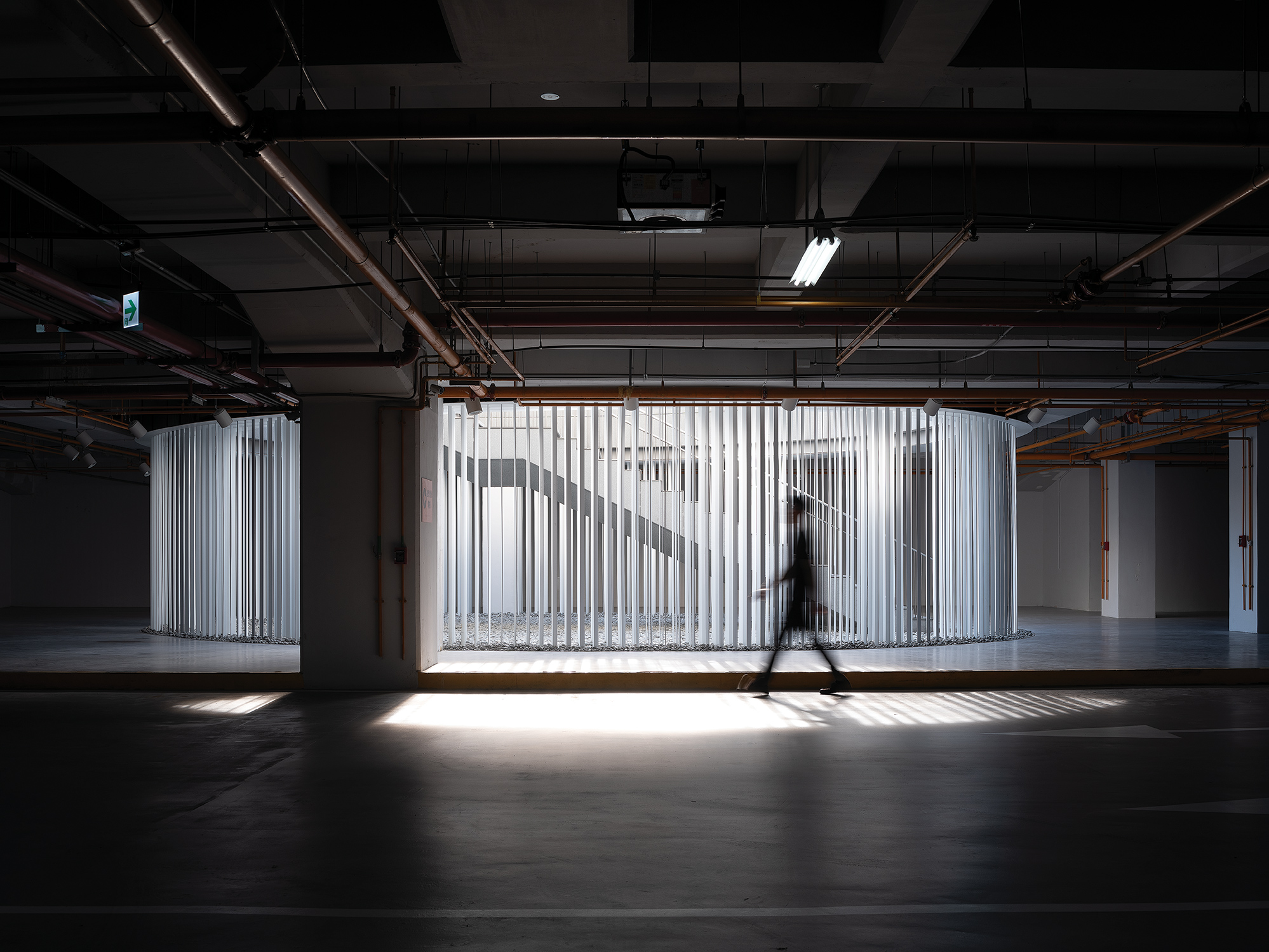 原研哉現為日本設計中心董事長、無印良品藝術總監
2002 出任無印良品顧問委員會委員
1983 取得武藏野美術大學碩士學位、進入日本設計中心工作
1981 畢業於武藏野美術大學基礎設計學科
1958 生於日本岡山市
Kenya Hara is now the Chairman of Nippon Design Center, Inc. and artistic director of MUJI
Member of the MUJI Advisory Committee
Musashino Art University, master degree; entered Nippon Design Center, Inc.
Graduated from Musashino Art University, Science of Design
Born in Okayama, Japan
展覽/設計
2018 擔任「HOUSE VISION 2018 BEIJING EXHIBITION——探索家未來生活大展」總策劃
2015 擔任「JAPAN HOUSE」總策劃
2013 發起、擔任「HOUSE VISION」東京展總策劃
2013 擔任代官山蔦屋書店、武雄市圖書館、湘南T-SITE、二子玉川蔦屋家電等知名品牌及商店的視覺設計
2011 著作《設計中的設計》、《白》被翻譯成多國語言並出版
2011 「DESIGNING DESIGN原研哉2011中國展」,中國巡迴展
2008 「JAPAN CAR展」,法國巴黎、英國倫敦科學博物館
2007 策劃「TOKYOFIBER-SENSEWARE展」,日本東京、法國巴黎
2005 承辦長野奧運會開閉幕手册設計、愛知世界博覽會海報
2004 策劃以「HAPITC-五感的覺醒」為題的展覽會
1998 策劃「RE-DESIGN-21世紀的日常用品展」,英國、丹麥、香港、加拿大、中國
Exhibitions/ Design
Chief curator of "HOUSE VISION 2018 BEIJING EXHIBITION"
Chief curator of "JAPAN HOUSE"
Sponsor and chief curator of "HOUSE VISION" Tokyo Exhibition
Graphic designer of famous brands and shops such as DAIKANYAMA T-SITE, Takeo City Library, SHONAN T-SITE, TSUTAYA ELECTRICS
Publications: DESIGN OF DESIGN, shiro
"Designing Design: Kenya Hara in China 2011" Exhibition
"JAPAN CAR", Paris, France, London, UK
Curator of "TOKYOFIBER-SENSEWARE", Tokyo, Japan, Paris, France
Undertook the design of the opening and closing manual of Nagano Olympics; the poster design of Aichi World Expo
Curator of "HAPIT" Exhibition
Curator of "RE-DESIGN – The Daily Products of the 21st Century", UK, Denmark, Hong Kong, Canada, China